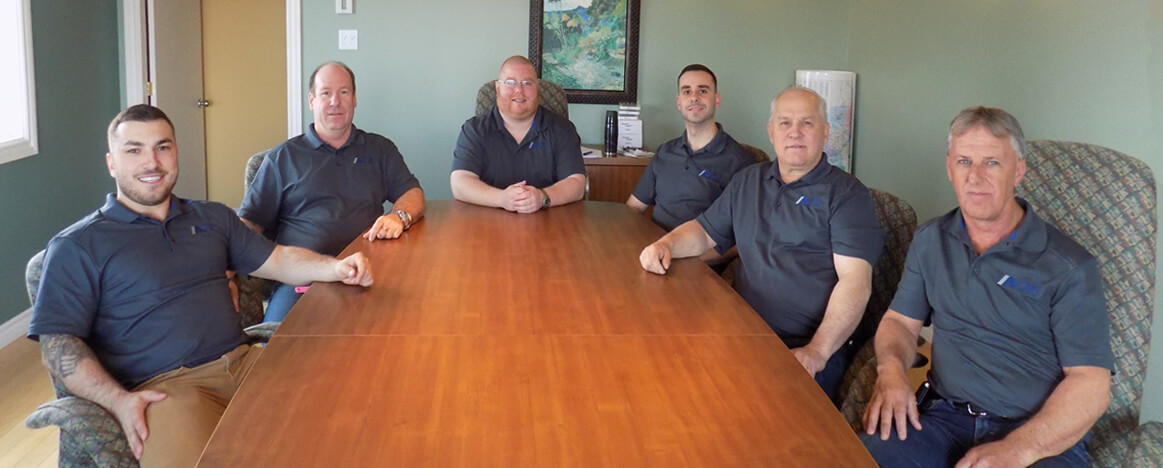 Helping you make the best choices
Selecting the right type of interior wall panels and accessories
An experienced project manager from Agro can assist you in making the best choice of interior wall panels for a given application and budget. In addition to being the premier manufacturer and distributor of interior wall panels, Revêtements Agro provides a complete spectrum of all related services. In each market sector, we accommodate all sizes and types of customer construction projects requiring interior wall panels, accessories and services.
For contractors or business owners with individual projects, Agro is your turnkey project resource for interior wall panel projects. We offer an A-Z range of services from material estimation through to final installation.
Material estimates
Let us help you avoid the expense of ordering materials you won't need or even worse, experience a shortage that could cause downtime for your construction crews.
Custom, build-to-order products and cutting services
Your project may have unique attributes or specific requirements for shapes and sizes of interior wall panels. We're aware that there are market sector / location variables, which can make off-the-shelf interior wall panels unsuitable. Our extensive engineering and manufacturing facilities allow us to make short work of your custom requirements.
Contract manufacturing and consulting services
You may be a manufacturer seeking an outsource partner or a subcontractor for highly specialized operations related to polyethylene and plastic fusion, fiberglass paneling or a specific industrial lamination process. Our engineering group and project management resources allow your growing company to benefit from Agro's extensive experience, resources and infrastructure. We bring our considerable resources to bear on your business challenges, making Agro a highly cost-effective partner for such services, particularly when compared to building-up these skills and capabilities internally.
Whatever your requirements are, contact Revêtements Agro and let one of our dedicated, industry-specific resources ensure your complete satisfaction and project success.