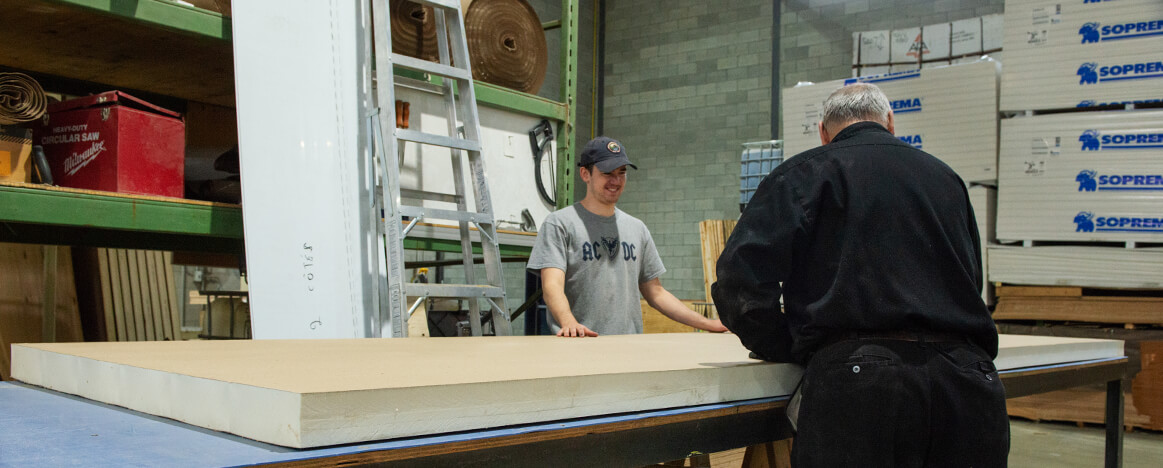 Rapid, professional and guaranteed high-quality
Revêtements Agro's industry experience isn't limited to the manufacture and distribution of specialty wall and ceiling panels. Since our beginnings, we've also provided high-quality installation services at sites both large and small. Over the years, we've developed an extended network of sector-specific installation professionals throughout Quebec and eastern Ontario.
A proper installation with the right materials and accessories is essential in ensuring the longevity, durability and ease of maintenance of your business facilities. As Eastern Canada's industry leader, all installations performed by Agro's resources are guaranteed to meet the highest standards of fit & finish.
On-site installation of truck bed liners and interior paneling
Bed liners plays a key role in extending the life of your fleet of working vehicles, while also bringing-about a number of other benefits, including enhanced load release characteristics. At Agro, we understand that down time is a critical factor affecting your ongoing operations. Our team of installation professionals can travel to your site and provide rapid remote installation services, minimizing the time your fleet isn't hard at work for you.
Installation at our Granby facilities
A more cost-effective option may be to bring your fleet of trucks to our base of operations in Granby for installation purposes. Depending on your resource availabilities, trucks can be brought-in several at once, or be rotated-in one or two at a time, in order to optimize your fleet and driver activities.
Let Revêtements Agro's dedicated team of installation professionals deliver a perfect installation, done right the first time, every time!